34 Years Old Man Rape A 14 Years Old Girl By Putting Indian Hemp In Her Food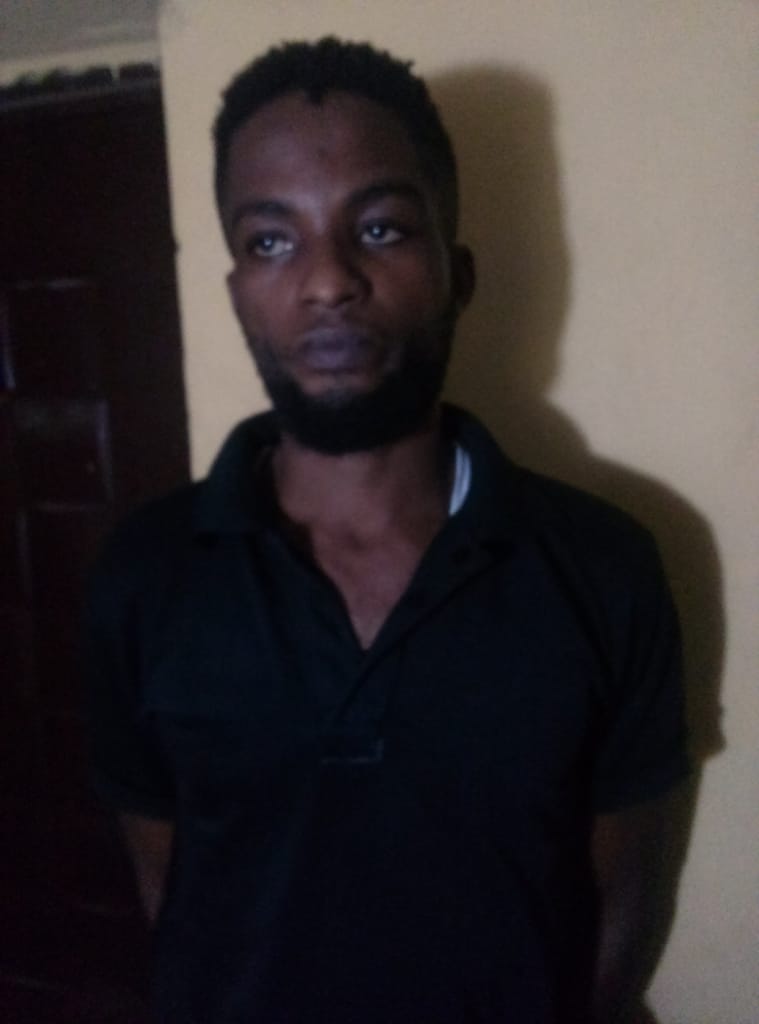 A 34-year old man, Innocent Ifunayachi, has been arrested by the Police in Lagos for allegedly defiling a 14-year old girl after he reportedly drugged her through food with a substance suspected to be Indian hemp.
The incident happened at Bariga area of Lagos, at the victim's family house where Ifunayachi visited.
The Police alleged that the victim was eating Indomie noodles when Ifunayachi visited and she left her food to buy him a drink. Unknown to her, he put the substance when she left and she continue eating when she came back. Thereafter, she became unconscious and he raped her.
This was confirmed by the Police Public Relations Officer, DSP Bala Elkana. He stated that on 11th September, 2019, at about 1430hours, Bariga Police Station received a complaint that one Innocent Ifunayachi, 34, defied a 14-year old girl in her family house. He said that the suspect, being a friend to the family, visited and found the girl eating Indomie noodles. While she left to get him a drink, he quickly put some quantities of dry leaves suspected to be Indian hemp into the food.
DSP Elkana said when the victim returned and ate the food without foreknowledge of the substance added, she lost consciousness and he took advantage of that to rape her.
He said after the incident, the matter was reported to the Police and the Police detectives from the Family Support Unit arrested the suspect and he confessed to the commission of the crime.
The survivor was taken to the hospital for medical treatment and forensic examination, which confirmed that she was actually raped.
DSP Elkana said that the suspect will be charged to Court for defilement, which attracts several years of imprisonment if he is tried and found guilty before the Court.