ICPC to Arraign Masari Over N184.5m Alleged Contract Fraud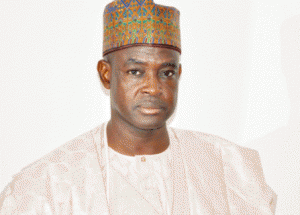 The Independent Corrupt Practices and Other Related Offences Commission (ICPC), has filed a 27- count charge before an FCT High Court against Alhaji Bature Umar Masari, former Director-General of Small and Medium Scale Enterprises Development Agency of Nigeria (SMEDAN) over alleged fraudulent award of constituency projects contracts worth N184.5m.
Alhaji Masari awarded the specialised entrepreneurship constituency projects contracts for Benue State and allegedly received kickbacks to the tune of N99.8m between 30th April 2014 and 24th December 2014 from various contractors.
In one of the charges, Alhaji Masari was alleged to have received the sum of N50m in November 2014 from one of the contractors and distributed part of the sum to some other persons, an offence contrary to Section 10(a)(i) and punishable under Section 10(a)(ii) of the Corrupt Practices and Other Related Offences Act 2000.
Additional charges against Alhaji Masari were that he allegedly received various other sums from different contractors.
All payments from the contractors were made to the personal account of Alhaji Masari with Guaranty Trust Bank and Salsala Integrated Farms bank account with Diamond Bank, a company allegedly linked to the defendant following a search to the Corporate Affairs Commission.
The Court is yet to fix a date for the arraignment of the former Director-General.