Emergency rule: GSM services remain shut down in Borno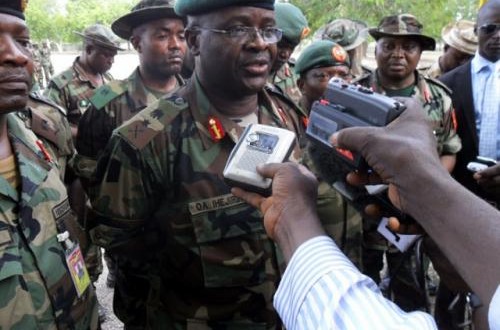 The Nigerian Army on Monday confirmed that the shutdown of Global System of Mobile Communication (GSM) in Borno State will remain until the security situation improves.
Speaking Monday in Maiduguri on the continued shutdown and extension by three months of the emergency rule in Borno, Yobe and Adamawa states, the General Officer Commanding (GOC) of 7 Division of Nigerian Army, Maj-Gen. Obidah Ethan said the action was to enable the military check activities of Boko Haram sect members.
His words: "Troops under this Division have no plans for the immediate restoration of mobile phone services for residents of this state. And I want to add that for now, and since the blocking of phone services, it has assisted our men in the field to fight terrorism. The GSM blockage is helping our operations, as some of the insurgents find it difficult to coordinate their attacks and killings in the state.
"But if the security situation improves, we might consider a review to restore the mobile phone services to the people that had been finding it difficult to communicate since May 16, 2013."
Maj-Gen. Ethan advised the people, particularly parents who wish to maintain regular contact with their children and wards in schools to seek alternative means of communicating until GSM networks are restored.
Recently, many Borno residents have called for the restoration of GSM services to the state, however, the recent pronouncement by the Army has dashed any hopes for a return to normalcy.